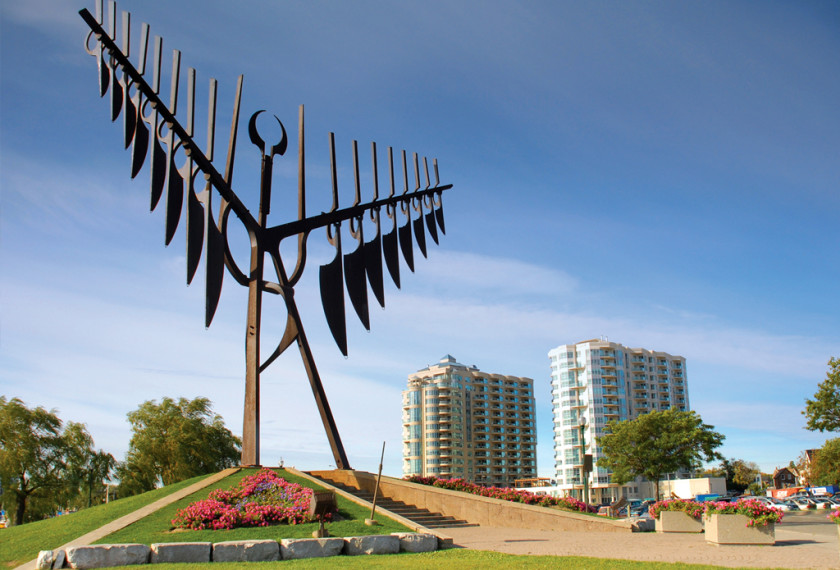 Your one-stop-shop for professional web design and technical projects, we at AMP'D Interactive Studio have what you need to get your small business website off the ground and running. With an intimate team, we successfully becomes an extension of the small business's in Barrie that we work with, introducing inventive new ways to drive both satisfaction and performance through individual, hand-crafted projects unique to your brand alone.
Our combined expansive repertoire of experience means you don't have to spread yourself thin looking to different companies to take on the various challenges of branding your small business with a professional logo and getting an online presence with creative website design. The AMP'D Interactive Studio team has the perfect skillset to accomplish everything a small business in Barrie needs, from web designs that incorporates mobile platforms to SEO and marketing through various social media channels. Such excellence has given us the chance to work with such companies as Lucifora Planning and Design to bring their complete visions to life.

Looking for just a single service? That's alright, too. We can put together a package specially tailored to your Barrie small business individual needs so that you get exactly what you need to better your brand. No matter what area of the digital or tech market it is, you can rest assured you will receive only the best Website in Barrie and area has to offer.
Located only an hour north of Toronto, AMP'D Interactive Studio is proudly nestled within the city limits of Barrie, Ontario. A sponsor of Georgian College's Graphic Design program, we support higher education and help foster future design talent, helping transform Barrie into the web design capital of the province.
Keep your startup design needs simple with Barrie web design and AMP'D Interactive Studio's ability to take all of what you need and transform it into one project. Unity is pivotal to guaranteeing your small business's needs grow through our dedication to exceeding expectation.