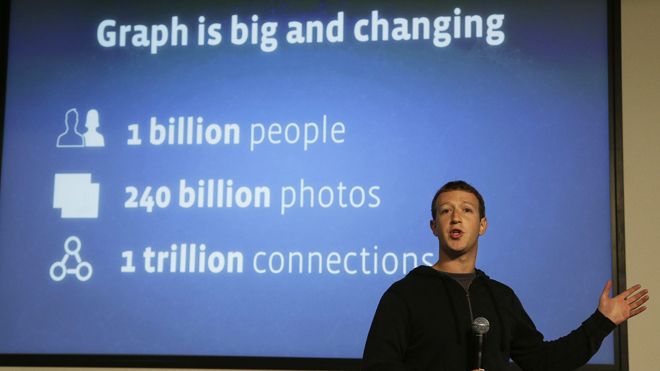 HOW TO USE FACEBOOK GRAPH SEARCH AS A MARKETING TOOL
People visit Facebook for social reasons. It's not a place where visitors like being interrupted with companies trying to sell to them. With Facebook's Graph Search, you're able to find the ultimate fans that like your page in a certain geographic location and bring them together. Graph Search is the latest search feature and is a fantastic way to explore and understand the interests of your audience. You can then leverage this information about your core fans and followers by reaching them in new and unique ways, based on their trending interests.
On Facebook, you get more biased results. This is a good thing. What makes Graph Search unique is its search functionality. As Rob McBroom from Pronto Marketing explains, Graph Search enables"natural search queries to return results", as opposed to keyword-based searches. Say, you are looking for a plumber in the area. Only on Graph Search can you type, "Show me all the plumbers my friends like." It's a great way to find a business you can trust based on the recommendations of your friends. What's different is that the results are personalized to you, based on you and your friends.
HOW BUSINESSES CAN BENEFIT
It's still important to cultivate a base of actual fans. The more connections that you have as a small business, the wider your reach will be. Ramon Ray from PCWorld, points out that Graph Search "is likely to bring consumers. Rather than having to wait for a customer to recommend your company, you may find that searches are naturally leading new customers directly to your Facebook page." This is really good use of data that Facebook has accumulated, as it helps you target specific people according to the prospect's particular desires. Matt Ramos from LocalVox suggests that "adding the highly personalized data from Graph Search on top of local brand marketing, and you're dealing with a powerful advertising tool in your arsenal." He indicates that local pages pull in five-times the marketing reach.
GRAPH SEARCH OPTIMIZATION TIPS
Be Visual. Post status and comments with photos and videos to see increased ranking and engagement levels. A great tip that Jess from Image Works Studios suggests is to make sure you page is attractive. "When people start finding you via Graph Search, you'll be ready to make a terrific first impression!"
Be Engaged. Creating events is another way to cover more Graph Search real estate. By regularly hosting events, whether online or in person, a business can gain some great visibility in the time leading up to that event. Events can be created around an idea as well. For example, choose an afternoon where participants avoid eating red meat. Creating events requires a bit of creativity, but it could have a strong impact. Another engagement tactic that Jim Yu from Search Engine Land suggests is to "post updates that elicit Likes or Comments, ask users to share or tag photos, etc."
WHAT ABOUT PRIVACY?
According to Brittany Darwell of Inside Facebook, "Graph Search respects the privacy of each piece of content, that users never see photos or other information they don't have permission to see." That may be the case, but it can be a little frightening if you don't know how to alter your privacy controls. Want to keep creepers at bay? For content you don't want everyone to see, edit your Basic Info and set your privacy controls to "friends" only.
CONCLUSION
The web is becoming more and more social. Graph Search is learning as much about users as possible, thus enabling the ability to give users a personalized experience. Understanding Graph Search is especially important to SEO marketers because it really sets the stage for what the future of SEO/GSO can hold.