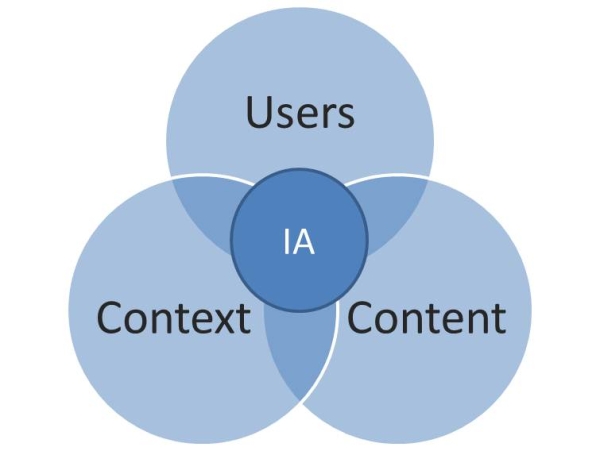 Introduction
UX (User Experience) Design is not yet a formal field. Most people who go into the job come from a visual design perspective. These people understand color, shape and form. But it's much more scientific. There must also be a technical background (how computers and different devices work). The person must also be able to research and get into the headspace of the user. There is also the physiological perspective to consider. How do peoples' eyes work? Where do they tend to move their eyes on a site? Good user experience is extremely powerful. Have you ever heard someone saying,"Technology and me aren't friends" Well, how can we turn that person into being able to achieve a task easily? Why should you care? Read on!
Why Should I Care?
Websites are just like any other product or service. It's an experience. That experience has to be something that the user enjoys using, sharing, endorsing, and most importantly, returning to. If it's difficult and unpleasant, they won't come back. "You cannot bore people into buying your product,"David Ogilvy advises. Customer loyalty is often proportionate to how visually appealing and, more importantly, easy your website is to use.
People appreciate good experiences and have esthetic values whether they know it or not. A great real world example is Apple. From the moment a customer walks into an Apple Store until the customer sets up the peripherals at home. The packaging is well thought out and the devices are beautiful. People are proud to put them on the table and will brag about the product/brand.
Information Architects (IA) vs. UX Designers, What's the Diff?
IA's are responsible for ensuring the information of the site makes sense from a user's perspective. There is a lot of behind the scenes work, such as the overall organization and content on a website or mobile application. It's the act of organizing content in a logical and non-overwhelming way. If done well, users will never notice that an IA was ever involved. This is a classic diagram in the field of user experience – Peter Morville's The Circles of Information Architecture, taken via ASPE I.T.
So, here are some examples of the things that work together to make up a site's information architecture:
• Navigation
• Breadcrumbs
• Sidebar Menus
• Footer Menus
• Headers and sections and content blocks
A UX designer may suggest a more creative job description as opposed to an Information Architect. A UX designer creatively leads a brand experience rather than focusing solely on the organization of information. Darren Northcott of UX Booth explains, "User Experience takes Information Architecture as its foundation and brings it to the next level."
Web Design vs. UX Designers, What the Diff?
Web Designers generally create simple, yet visually appealing, 3-5 pages of brochure type design. It's limited in interaction. There could be some animated elements using advanced CSS3 and jQuery, but these are still considered as visual elements. Matthew Magain, co-founder of UX Mastery says that"once a site requires additional complexity, take into account the psychology and behavioral issues facing the site's users, or the best practices derived from the UX body of knowledge." This will help deliver the best result for your client. Contact forms are considered an interaction. The user may get a thank you message. It may direct the user to a different page upon submission of the form. Web design is the foundation for UX design and forms are just the beginning.
A good example of a UX designed website that have multiple interactions is Expedia. A user can pick a date range, pick a specified time, select an airport, and much more. You are then taken to a loading page and then different prices are displayed. There is just so much information on these sites that good UX will help guide a user where to go. Otherwise, it's just one giant mess of information.
How to Become a UX Designer
UX is done by incorporating information that is gathered about the users in a variety of ways, as well as incorporating knowledge about human computer behavior in general, and mix all that information up together and strategically plan out the feature and get it added to the website.
Excellent observers make great UX designers. By watching how people use and interact with different websites, explore new and interesting sites and doing research will help a UX designer develop great interactive websites. Finally, being able to merry strong visuals with the understanding of psychology, physiology (the way the eye moves across pages) and technology together will be much more valuable to future employers.
Conclusion
As you can see, users can experience satisfaction or even joy through great UX design. On the other hand the user can easily become frustrated, confused, or make the decision to stop using the website. Winnie Ho of DevFacto explains that, "user experience is the way a person feels about using a product, system or service"  If they're unhappy enough, they might tell their friends. If they love it enough, they will more than likely tell their friends. It's probably safe to say that UX design is uber important.