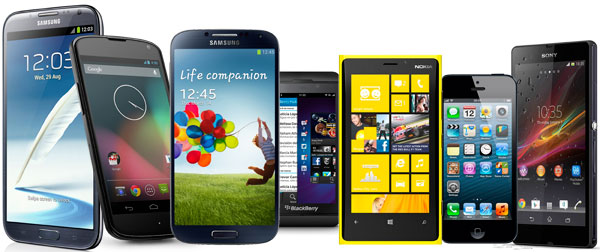 My goodness, does the web ever change quickly? Even on mobile. It's hard to believe that almost a year ago, Facebook earned no income from users on mobile. Currently, Facebook shares have soared since their launch of mobile advertising that's now seamlessly integrated onto the "news feeds". The beauty of the new Facebook ad strategy is the continuity of the ads being inserted between entries on the users news-feeds that contain regular posts from friends or the brands that users are already following. Users tend to check in on Facebook several times a day. With an audience of over 1.15 billion, this translates to excellent exposure.
With an audience of over 1.15 billion, this translates to excellent exposure.by Amy Coulson
Mobile Ads are a Balancing Act
The ads are indeed unobtrusive. Yet, it's still attention grabbing because the new ad model is massively HUGE. Marketers can get very creative with all that screen real estate. Plus the content is targeted to the audience's interests, which means that the users eyes will be drawn to the ad if the algorithms did a good job playing matchmaker. The ads are also tolerable because it only shows up on the news-feed about 5% of the time. This formula works well because the rest of the news-feed is so engaging.
There's Still Room for Growth
Statistics from Hot Hardware have shown that ad revenue skyrocketed 75% in just three months. It's hard to believe that a business that employs less than 1000 employees can rebound from their seemingly failing growth and failing ad monetization. Facebook really hit the mark on this one. If we had doubt in Facebook being able to capitalize on mobile advertising, I think they have really vindicated themselves as a solid business.
Still Questionable? We'll See
The only question here is whether or not these ads will continue to thrive in its current state for the next couple of years. This concern stems from the users who seemingly click on the ads because they are being perceived as normal content. Hannah Kimuyu's research shows that, "44% of you would 'never' click on advertisements or sponsored listings in Facebook". To those who do click on the ads, was it accidental due to how seamless the ads are integrated? In any case, Facebook is attempting to advertise in a better way in a way that users may find useful products or information.