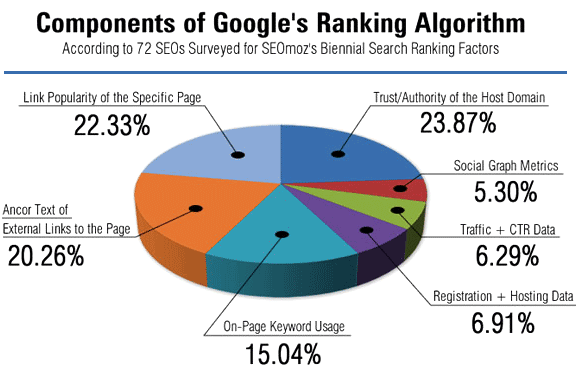 Introduction
Solopreneurs or small business owners can keep your advertising money in your pocket. Not every business can afford to hire a marketing consultant. Need not to worry; this article will help get you started on some of the most important aspects of marketing in the digital landscape.
Compelling content
Whether you blog or not, it is vastly important to generate quality content that relates to the industry. It should be updated often, for maximum freshness. Nandita from SEO Hour says that "informative and compelling content retain visitors for longer and improve bounce rate." The informative content also helps boost your authority on the topic.
Nothing beats stories written directly from your customers about your company. Stories humanize a company. Sites need to have a real person behind it. Google favors individual authors who interact with others in their own niche with the ability to build relationships.
Natural SEO for Long Term Results
However, as great as that content is, it needs readers to read it. "Long Tail" keywords matter most! Content needs terminology that potential readers are searching for; otherwise you're not going to be found.
Gavin Turner, founders of Mainsail Partners, explains that "SEO is the practice of improving the content and structure of your website to make it appear prominently in free organic or non-paid search results." So, the best way to research keywords that fits into your content is through the Google Adwords Keyword Tool. Think of all the different ways your audience will type in to search for you. The more specific, the better the results. That way, your readers can find you by doing searches with the language they use.
Time to Get Social
It doesn't cost a thing to create company pages or social accounts. It is worth investing some time in this marketing gold mine. The ultimate goal is to generate brand awareness and building a community of a loyal fan base. Be present, engage people and provide value by sharing a useful article that you or others have written about. When the reader is ready to purchase or user your services, a clear call-to-action on your site will be readily available. Just be sure to include your website information on your social bio.
Email Marketing Campaigns with Mailchimp
A lot of people tend to check their email inbox several times a day, especially since it's so easily accessible on mobile phones and tablets. Give something of value. Don't just sell, sell, sell. They reader will just delete, delete, delete. Let them in on a special promotion, give away a free eBook or pdf, run contests, anything with an engaging call to action to increase click through rates. A nice branded design will help keep your audiences attention. A great tool to use to create beautiful email marketing campaigns is with Mailchimp. It is a fantastic service and it's free to use until the email list grows to 2000 subscribers. Choose from a large list of pre-designed templates and customize it until it suits your content. Literally saves a lot of time. The results are highly professional and at no cost until you grow your list of subscribers.
Connect with Online Influencers
"Digital influence is the ability to create an effect, change opinions and behaviors, and drive measurable outcomes online," Technopedia explains. It is important to research that the online influencers are because there was a lot of effort and time spent into building a loyal following. Their audiences trust them. Identify who the influencers are in your niche. They will already have a large following. Join the discussions only when you have something of value to add. Also, connect in different ways other than social networks, such as their blog, forums, or email. Partner with them by giving away free stuff to build brand awareness.
Conclusion
These may be no cost solutions, but with anything – nothing is free. The cost of time may be high, but by being diligent and consistent, all of that hard will pay off.